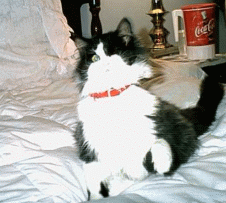 This is me looking like a stuffed toy. I have two looks - one is that of an innocent cat, like in this picture. And then there's the 'other' one - me looking like an imp. I think I'm more of an imp than anything else, but with my cute face I can get away it! - Patch



Tabitha hanging out in her sun room.

This is me protesting the cleaning of my favorite floor mat. I love lounging out on that rug. When mom tossed it in the washer to get cleaned, I had nowhere to sit. I don't know why humans have such a problem with cat hair - we don't!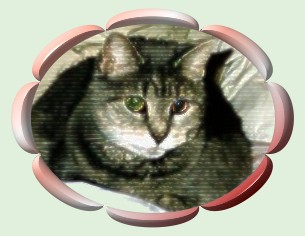 Tabby sitting on the bed. She doesn't like to be photographed as much as I do. I think she hates posing.
home : TABITHA : PATCH : photos : email

This site maintained by Glass Slipper WebDesign.
All graphics copyright 2003.
No part of this site may be used or copied in any way without express consent of owner or artist.
All rights reserved.